Contests
Contest
Competition AmberGreen
As part of the AmberGreen program, greenery  planting projects will be selected in the municipalities through which the AmberOne A1 Motorway runs, i.e. on the 152 km stretch of the A1 motorway from Rusocina to Nowa Wsi.
AmberGreen aims to invest in green solutions that will contribute to tackling climate change. The expected effect of our actions will be to reduce the environmental impact of our project.
Plantings consisting of deciduous trees and shrubs are preferred in projects that can apply for funding, as the project aims to compensate for CO2 emitted by motorway users and create rest and relaxation areas for residents. In addition, projects including the creation of flowery meadows and places friendly to bees and other pollinators will be scored.
The beneficiaries of the grant may be local authorities and offices which are established in the municipality on whose territory the project is to be carried out, notified under the grant.
The call for applications for this year's edition has been completed.
The winner of the first edition of the AmberGreen program is the commune of Starogard Gdański and its project "Green initiative – development of green areas in the commune of Starogard Gdański".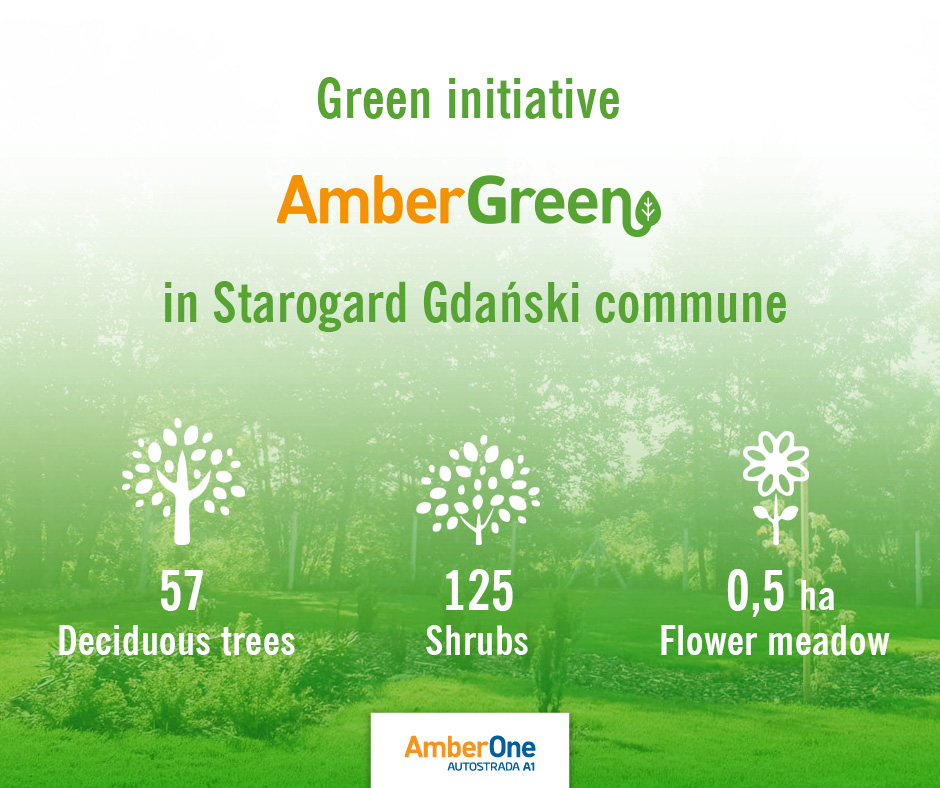 Contest
Drawing competition – Motorway Christmas card
Since 2008, Gdańsk Transport Company SA has been organizing an art competition for a Christmas highway card for children from Kuyavian-Pomeranian educational and care institutions. The competition participants' task is to design and make a Christmas and New Year's cards containing a highway theme. The winning work becomes the basis for the Christmas card sent to the company's clients. The winners of the competition receive in-kind prizes, while the institution receives a cash prize for a holiday trip. In addition, when organizing the competition, GTC employees organize collection of clothing for the pupils of institutions participating in the competition.