Applications
Applications with which you will find out among others: the current situation on the route, or how to give first aid in case of an accident and for the youngest an interactive game making the travelling more amusing.
The AmberOne mobile application facilitates traveling on our motorway. Travelers have quick access to current route information, a fee calculator and tourist information. The application also acts as an intermediary for AmberGO: just click to see and be able to choose from all currently available applications that support automatic payments.
Another valuable value for travel safety of the AmberOne application is the "push" message about the threat in the event of a stop on the motorway outside the permitted area. It operates throughout the AmberOne A1 Motorway section, excluding the areas of MOP, PPO and SPO. This is a unique functionality: in the event of an emergency stop of a vehicle on the highway, the user receives a "push" notification, i.e. information about a threat appearing on the phone screen along with a graphic safety instructions.
The AmberOne application is available free of charge in Google Play and AppStore stores.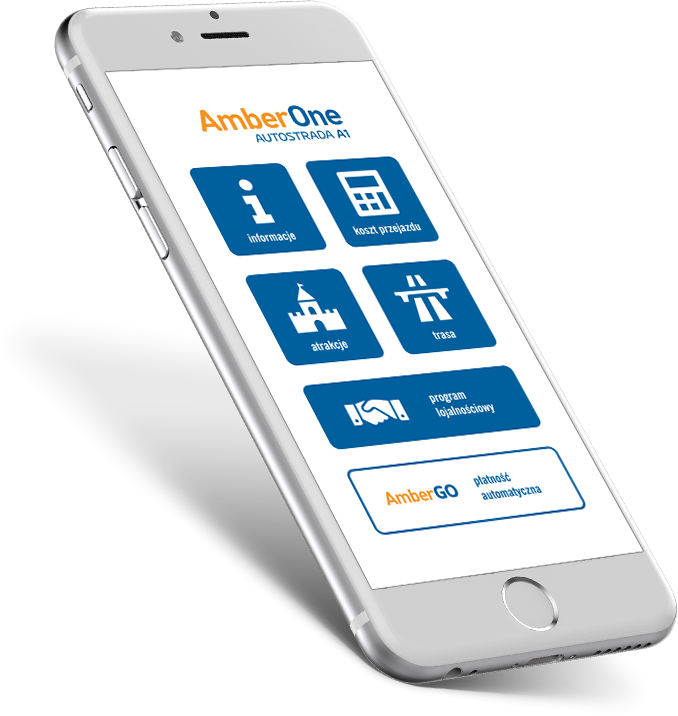 The A1 First Aid
The application is made up of recordings and graphic instructions which shows the core procedure to be followed in offering first aid to accident victims, step after step. We have eliminated all redundant buttons and clicks to facilitate using the application in extreme situations.  All the way when using the application the user will hear voice instructions that will take him through all consecutive steps.
Acting in stressful conditions reduces safety, and that is why we hope that the telephone application created, giving the very essence of the course and always at hand will prove useful. The application is available from Google Play store.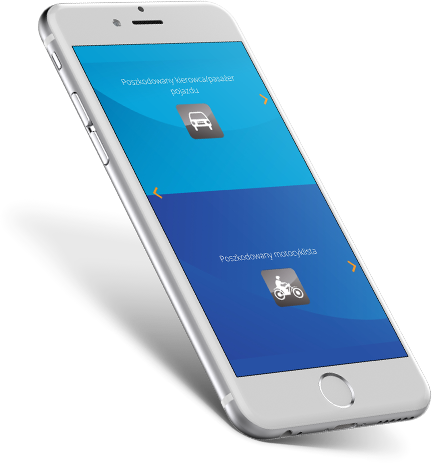 Ambrose on the Road
With the youngest road users in mind, we prepared an interactive game: Ambrose on the Road.  The game reaches for simple means to teach that the emergency lane is reserved for no one but the rescue teams and broken down vehicles, and that the maximum permissible speed on the motorway is 140 km/h. The game is available from Google Play store.