CHECK AmberGO!
A NEW PAYMENT SYSTEM
The system of automatic toll collection without tickets and without making payments at gates!
AmberGO holiday infoline: 459 595 333
AmberGO holiday infoline: 459 595 333
Do you want to use the automatic online payment system to pass gates without stopping?
If so, it's a very good decision! The more drivers use AmberGO, the smoother the traffic on the gates.
If you are not sure if it is worth it or how to do it, or need help registering for AmberGO system call us, we will help. Our special infoline is launched for holiday season especially for drivers wanting to join AmberGO. Our consultants will assist you in the registration process and answer all your concerns.
The infoline operates daily from 8 a.m. to 8 p.m.
Do you have any questions? Call AmberGO holiday infoline!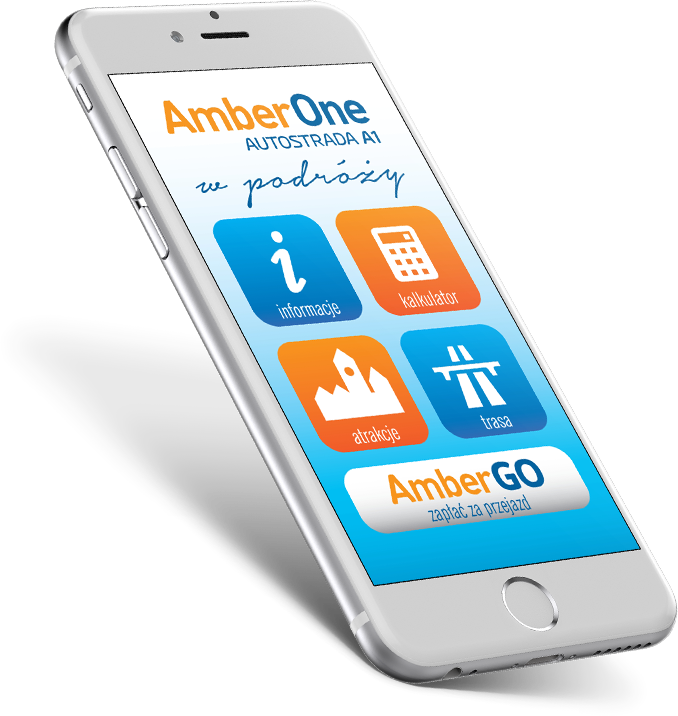 Amber

GO

... and off you go!
AmberGO is an automatic payment system based on automatic registration of license plates, requiring only one-time installation of a mobile application. The system is easy to use, to use it simply download the payment application for your phone, register with the registration number of your vehicle and payment card , and use the highway gates marked AmberGO. Please read the simple AmberGO user guide.
Instruction to the Amber

GO

ALL VITAL NEWS
IN ONE PLACE

CONVENIENT PAY METHOD
FOR USING THE A1 MOTORWAY

SIMPLE INSTALLATION
INTUITIVE NAVIGATION